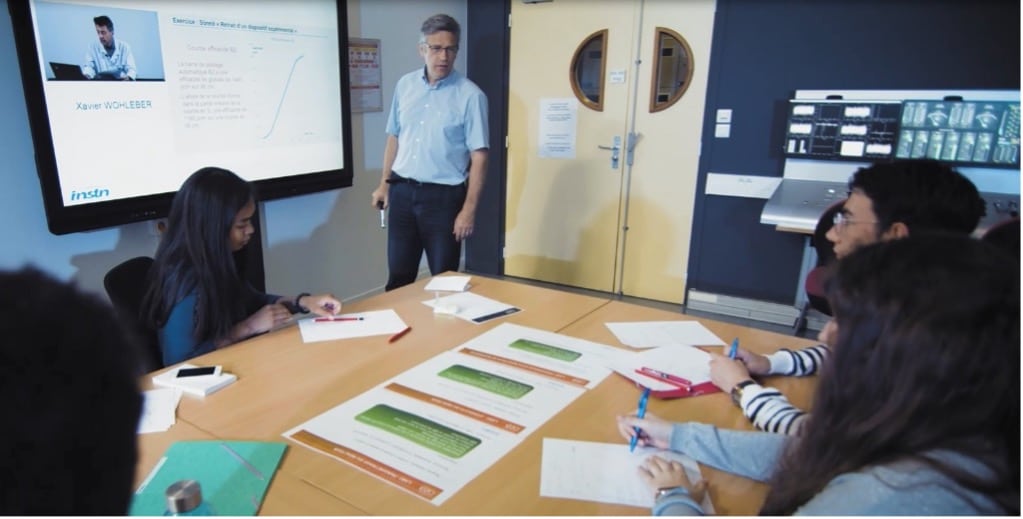 Digital learning is a set of training and guidance practices designed to support learners. Its sole objective is to help learners achieve their training goals.
Digitalization operates as much in face-to-face as in distance learning. This is referred to as blended or hybrid training, including e-learning modules, virtual classes and classroom training, or making learners deal with work situations using simulators.
INSTN's strategy fits into this approach, integrating digital practices into training to:
Satisfy the educational specifications and promote the acquisition of the targeted skills.
Make some of the learning accessible on-line at any time (flexibility with respect to the learner's timetable).
Alternate distance training and face-to-face training in a hybrid learning model.
Use the new codes and uses to stimulate the urge to learn (video tutorials, quizzes for self-testing, etc.).
Simulate work situations (virtual reality, classroom immersive simulators, on-line exchanges between learners and experts, work situation training).
The Covid 19 health crisis has speeded up the digitalization of education and training, with the aim of maintaining educational continuity and providing professional training for our customers and partners. It has also fostered the training of its educational teams in its new digital learning uses. INSTN has an on-line training platform and services integrating many functionalities; it has brought in methods for specifying and designing training courses directly for distance or hybrid learning.