Relations with the low-carbon energy and healthcare sectors form a key part of INSTN's strategy.
We stay very attentive to the expectations of employers in staff hiring and skill development, with the aim of fine-tuning our education and training programs.
Our learners are brought in contact with the companies in the sector to develop their employability and facilitate their integration.
We provide access to a pool of expertise and wide-ranging experience to enrich the educational practices and contents of our training courses.
When multiple cooperation programs are initiated with a company, a partnership agreement is set up to provide an operational framework.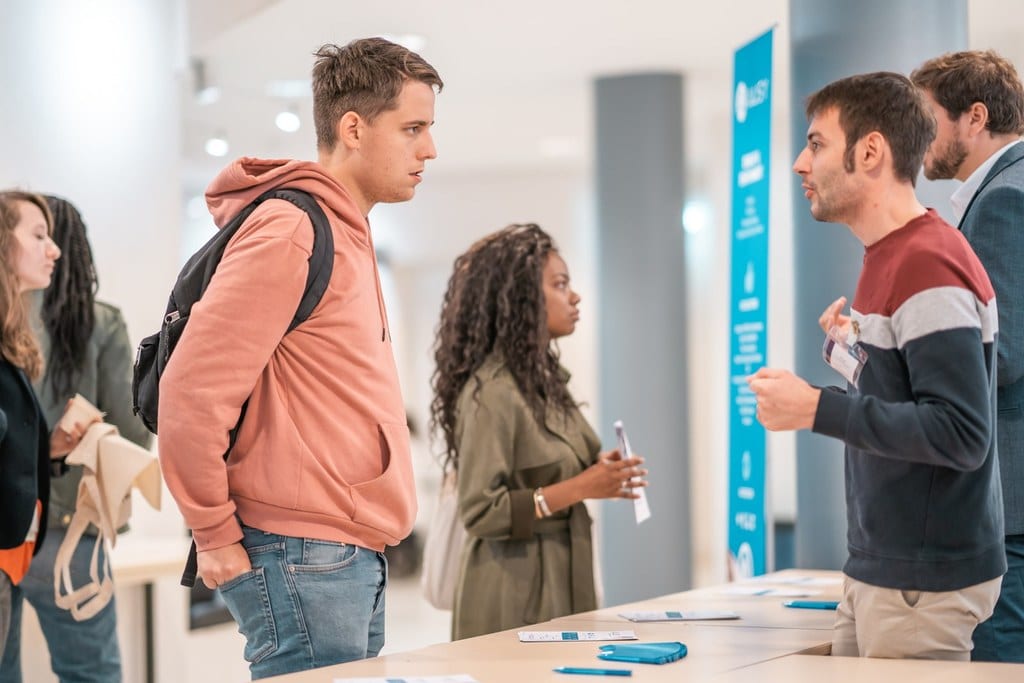 Steering partnerships with companies
Company partnerships are based on recognition of mutual interest and a shared will to develop a close relationship. They are subjected to joint oversight, leading to at least one annual meeting. They are renewed on the basis of a shared recognition of their added value.
Actions as part of the partnerships
Company partnerships are used to formalize and scope out the mutual commitments of the INSTN and its partner in 5 focus areas:
Close relations with the company, access to the student pool, promotion of internship/apprenticeship program/job offers, participation in the student-business forum, hiring of our students. (Find out more about student-business relations) -> link to employability page 5.4.0)
Support of the educational and training programs through involvement in educational improvement boards and apprenticeship program supervisory committees, through the provision of trainers and by providing access to industrial platforms as educational tools.
Support in developing company employee skills through off-the-shelf or bespoke training courses.
Building of joint education and training programs as part of national or international projects.
Good practise exchanges in learning and digitalization.
A strong mesure to support the INSTN : the learning tax

The INSTN is eligible to pay the learning tax contribution. Supporting the INSTN means supporting innovative educational practices  with top-level expertise, thanks to our proximity to the world of research and our close focus on the needs of industrial operators, and also thanks to our network of partners.

Find out more >
Contact
Development and Partnership Department

Delphine Desgranges
delphine.desgranges@cea.fr
Tel. +33 1 69 08 10 92